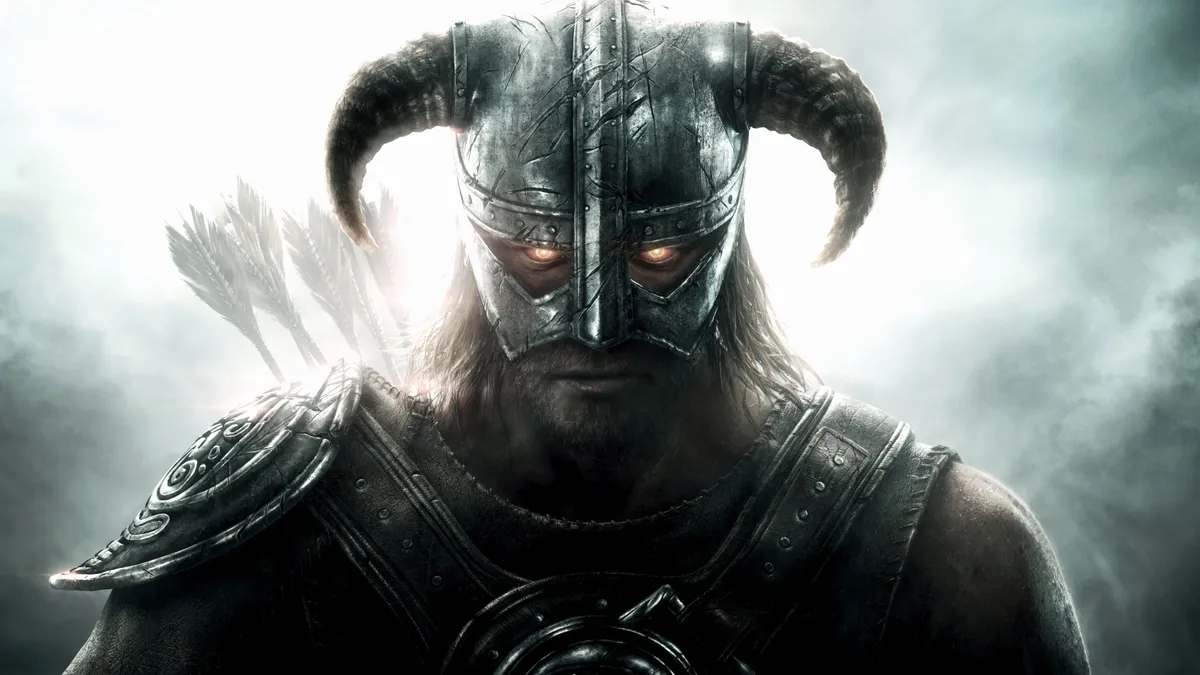 Skyrim VAs are speaking out about the spread of pornographic AI mods.
A slew of pornographic mods on the Nexus Mods website has caused mounting anger in the voice acting community. As

reported by Gamesradar,

Twitter user Robbie92_ has posted a

list of Skyrim voice actors

who have had their voices used against their will for NSFW mods, earlier this week.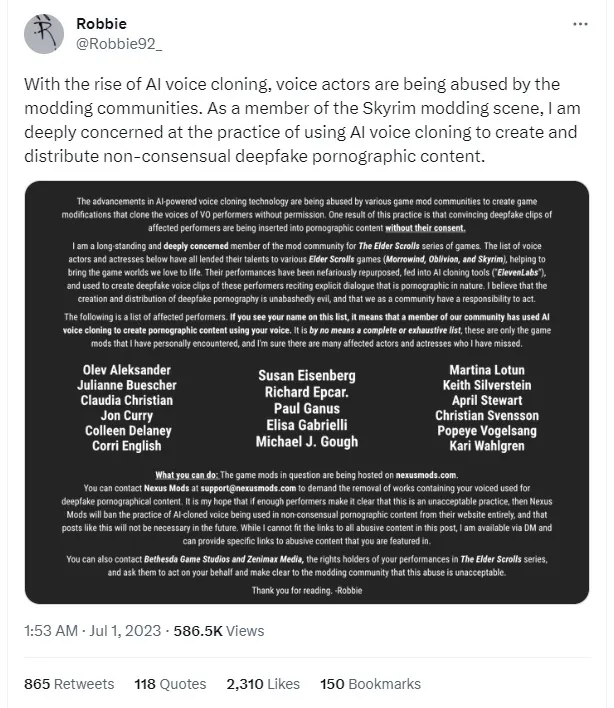 These actors include April Stewart, who in addition to multiple characters in Skyrim, is the voice of Petra Venj in Destiny 2 and Jessamine Kaldwin in Dishonoured 2; Jon Curry, who voiced Zevran in Dragon Age: Origins; and Susan Eisenberg, who has voiced Wonder Woman in both animation and video games since 2001.

The National Association of Voice Actors

tweeted in response

: "The damage to voice actors and game companies by AI and synthetic voices is real and tangible," proceeding to tag both Bethesda Studios and Zenimax Online, writing: "voice actors don't have the legal ability to fight this, but you can help."

The wider voice acting community has also rallied to decry the mods. Linsay Rousseau of Transformers: War for Cybertron, Deathloop, and Fallout 76

quote tweeted

: "Voice Actors don't consent to this. If you're using these mods, you're stealing & abusing our work."

Jennifer Hale, voice of Commander Shepard in the Mass Effect Series,

also tweeted

: "to make this CRYSTAL clear: if you do not have written permission to use my voice, you DO NOT HAVE PERMISSION to use my voice, including AI use."

Meanwhile Abbey Veffer, who voices a host of characters in The Elder Scrolls Online and Genshin Impact,

wrote:

"I do not, and never will, consent to my voice being used for AI synthesis, cloning, deepfakes, etc. This is NOT okay."

Robbie92_ has also been doing considerable work via a

google document

to assemble a list of mods "that use AI cloning to produce non-consensual pornographic content" for the purposes of spreading awareness and reporting them, an exhaustive task that April Stewart

thanked them for

. "The Google doc was particularly helpful when I contacted my agent and also requested the content be taken down."